Today is the first day of your lovely baby's daycare, you don't want him or her to feel uncomfortable or under pressure. Besides all preparations you have done, you want to send him sweet wishes as well in order to let him feel more confident and excited on his first day!
On the other hand, if you want to tell some jokes, it may not be a bad idea.
Let's start:
Dear, I can't wait to send you to the daycare, I am finally free from all my duties as a mother in the daytime. See you then, enjoy your time.
Hey, you are a little man now. Your adventure will start today, meet new friends and enjoy the time.
Dear son, always remember that even if you will be not with mom all day anymore, I will always be there with you. No matter what happens, I will always be by your side.
Oh, I will miss you outside my belly, it was really fun when we two were together. But now it is time to explore even more fun outside, you are ready to explore the whole world since today, isn't exciting!
Happy hand on your head, you are finally a big boy. Also, a great deal in our family since you are the first kid to enter the daycare! Your sisters and brothers will envy you for sure.
Dear son, you have grown so much! I can't believe that yesterday you were still in my belly. I am sure your daycare teachers will love you as much as I do.
Dear, I am so excited to send you to the daycare. And can't wait to listen to your amazing first-day story when you are back.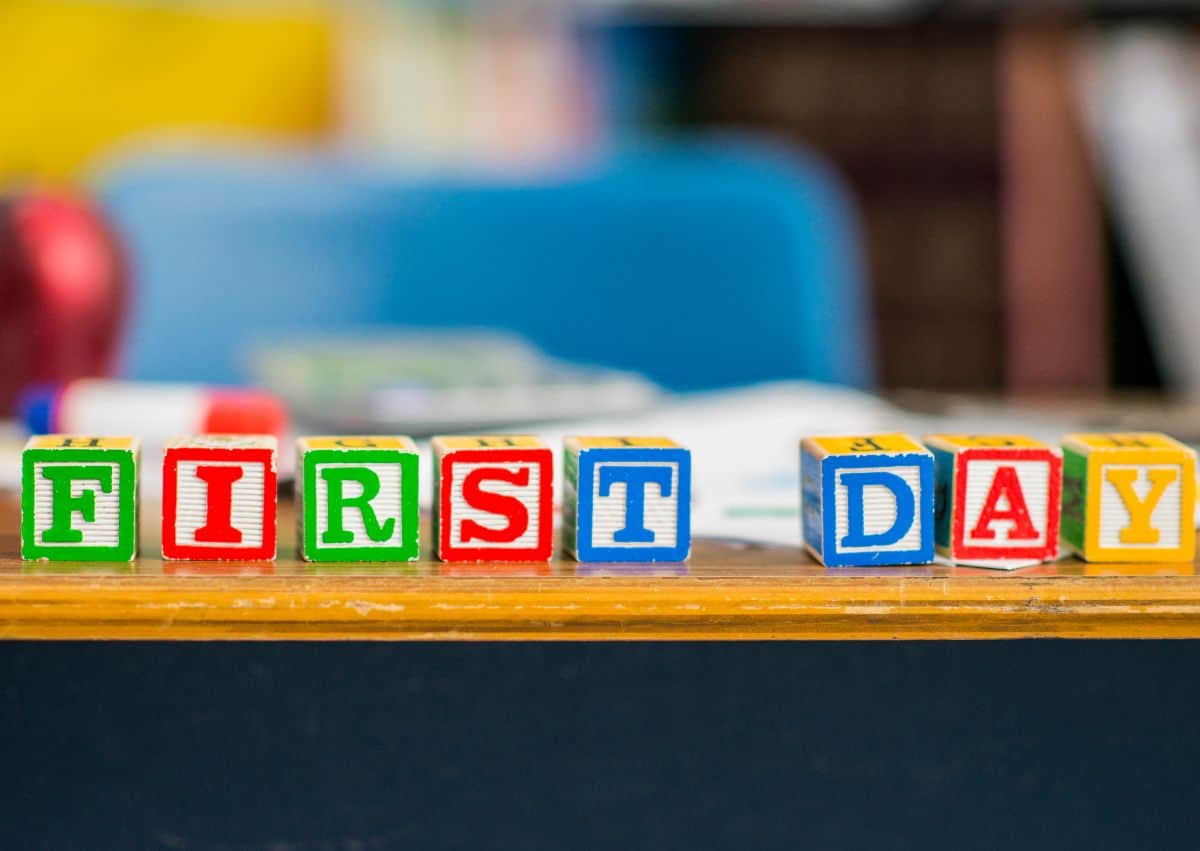 If you are a daycare teacher, today is the first day of the new semester, there will be many new toddlers or babies coming to class. It will be their time coming to daycare and their first time leaving mom, it is quite normal to feel a little bit nervous or full of emotions. In order to relieve their stress, you have prepared a lot, besides that, you also want to prepare some greeting wishes for them.
Oh, it's so exciting to meet you here in the classroom for our first day! I am your first new friend here, my name is _, welcome to the daycare and I am so happy to meet you.
Hey, today is a special day for all of you, it is the first day of your new school life! You can't wait to meet your new friends or teachers, am I right? No need to be nervous, just enjoy your time here like you are at home and have fun.
It's so exciting to meet you guys here in the classroom, everyone is waiting for your arrival. There is a lot of fun and lots of learning going to happen today. And don't forget to smile, it makes you stand out!
I am so happy that we can all become new friends on this first day, let's do something together in the classroom!
Hey Jimmy, wow, you look great, would you like me to show you this exciting new place? There are so many toys, I bet you don't get a chance to play with all of them at home, right? You will love it here.
Hello there, little girl, I am your new teacher and friend, nice to see you. Let me show you around the classroom and introduce you to all of your new friends.