Good Morning Wishes For Fiance: Fiance is a great word to use when describing your love for someone you plan on spending the rest of your life with. To get your day off to a good start, here are some good morning wishes, quotes, and messages that you may want to share with that special person in your life.
While these messages might not be able to match your unique relationship and unique love, they will surely put a smile on his face.
How do I say good morning to my fiance?
Each day I spend with you is like some dream come true. 
I have never felt so loved and so welcome in my life. 
Knowing that you are mine for keeps makes every morning sweeter than ever before! Good Morning!
Good Morning, I hope this day is as perfect for us as you are. I love you.
If the night is a time for dreams and sweet sleep, then the morning is the time to cherish what we dreamt of last night. Good Morning my love!
My heart skipped a beat when I saw this new day because I knew it marks another period in our wonderful relationship. Good Morning, my love.
The sweetest thing about waking up is the fact that I can look into your eyes and give you a good morning kiss. Good Morning, babe!
Of all things I value in my life, what I value most is having you chat with me when it's still early in the morning. Good Morning!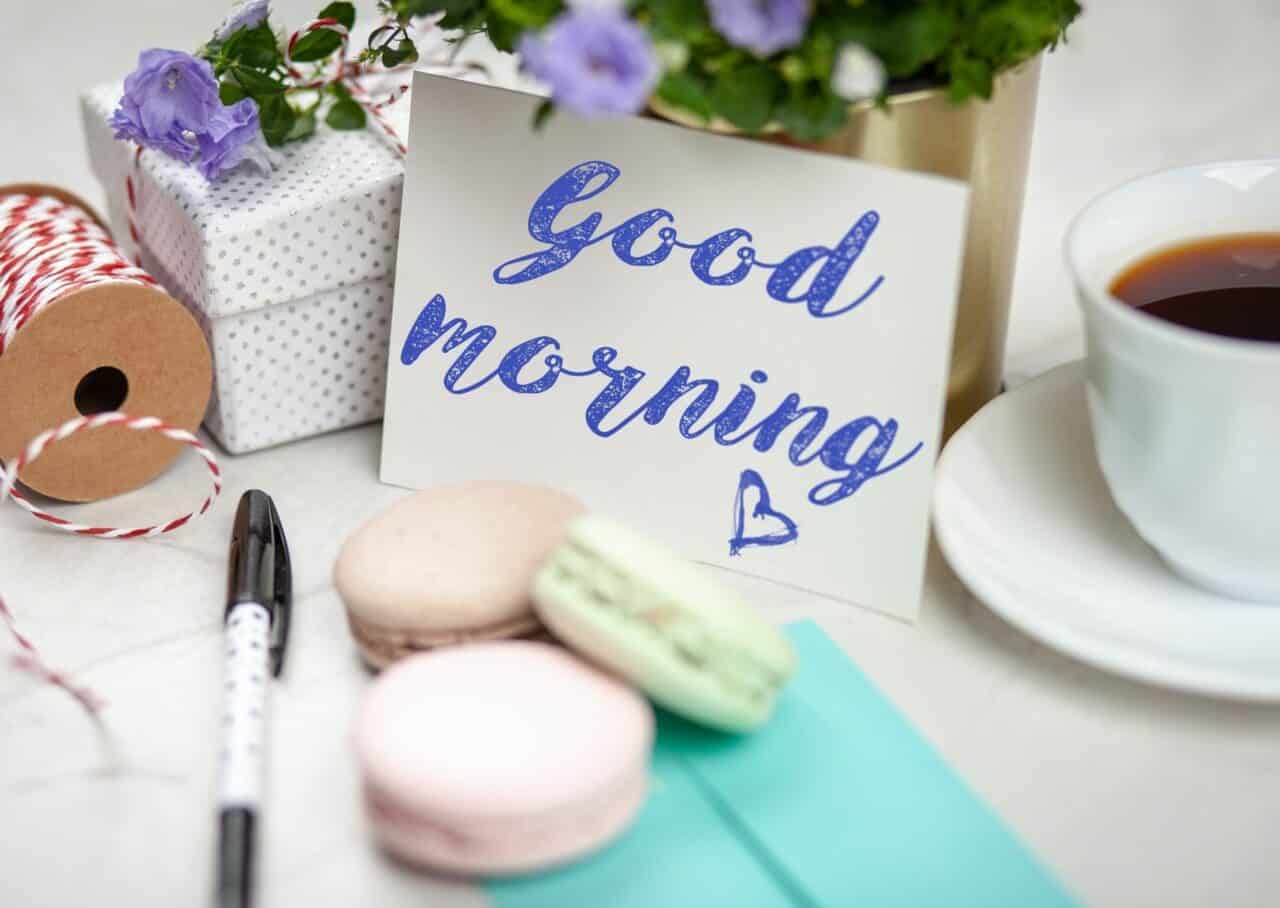 You are the most beautiful thing that has ever happened to me, and I can't imagine a day without you. Good morning, my love! 
Every morning you make me want to stay in bed just so we can wake up together and start another great day. 
The only choice I have is whether to have pancakes for breakfast or pancakes for you.
How do you say good morning in romantic?
For you, I have the sun and the moon at my disposal. Good morning!
I can bring you the whole of the universe if you'll let me. 
My love is as deep as an ocean, and no height can limit it. Good Morning, babe!
You can change the world, but I wish to change it for you. 
There are so many things that I have not told you about me and there's so much that I want to reveal to you. Good morning!
It is the best form of reward to wake up in your arms and make you feel like a queen. I love you, my moon and stars!
I always wonder why you smile at me in the mornings, but every time I see it, I know you are stringing me on. Good morning!
Ease your mind to let your heart speak through.
You are one of the most important and treasured things in my life, today and forevermore. 
If all that's needed is a smile, then you'll never know how much you've given me with your good morning kiss. 
You are the reason I take a peek at those clouds in the sky every morning. Good morning, my sweetheart!
If there's only one reason to have a day like today, it would be because it's filled with your warmth. Good Morning!
I can't wait to wake up each and every day because our love brings me even more joy. I love you! 
Life is an adventure, and I always consider myself lucky that you are with me through all of it.
Good Morning Wishes For Fiance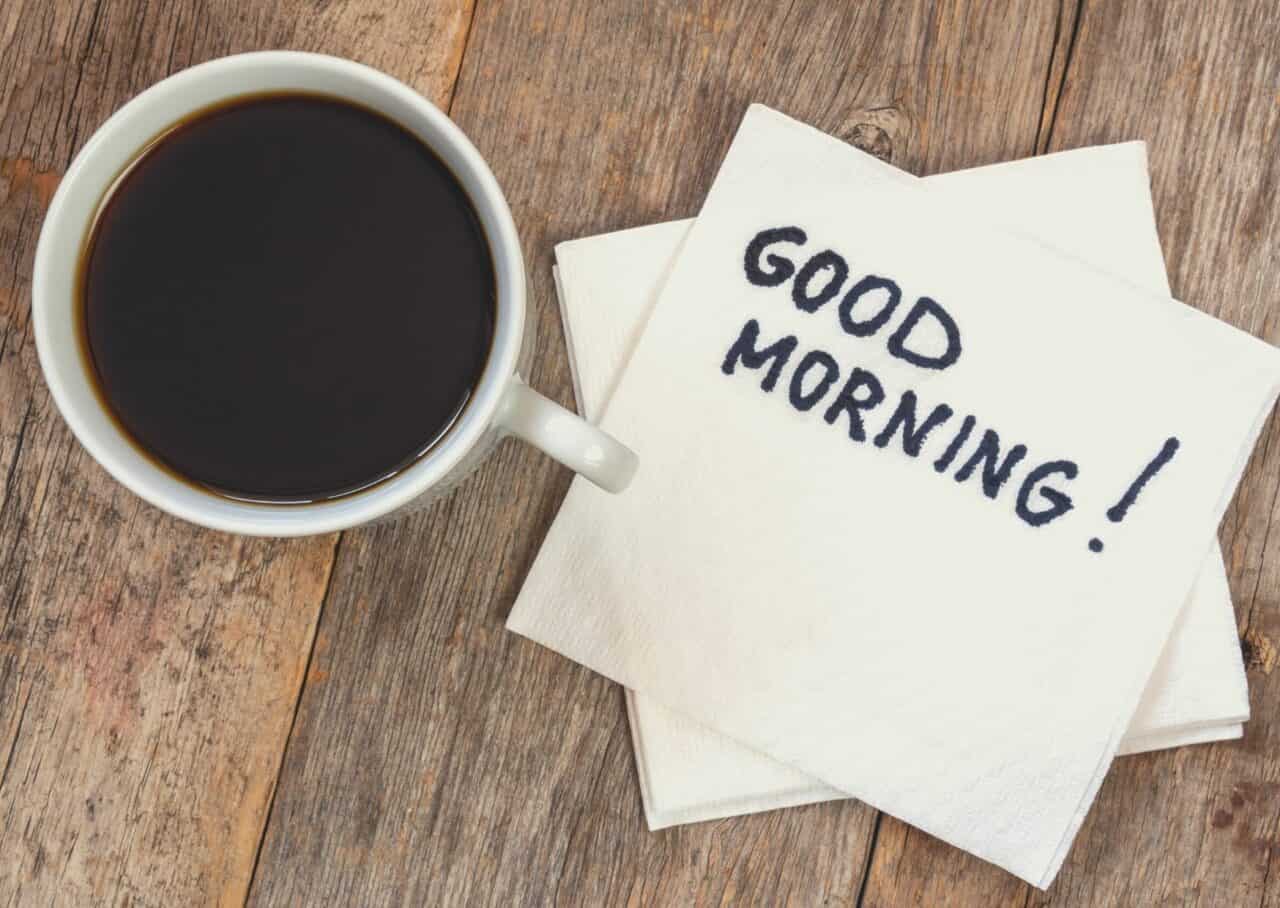 You are the best thing that happened to me.
I am always thinking of you, day and night.
You are the most beautiful thing in my life.
My love is so perfect and beautiful.
You mean everything to me and I can't find the words to express what I feel for you.
When you smile at me, it makes every day good. I love you! 
When we first met, that smile of yours made me know everything is going to be alright.
When I look at you every morning, I see the meaning of life in your eyes. 
I love how our bond is stronger than words can explain.
Every day I have is full of you and the thought fills me with joy.
You are the most wonderful person that I've ever come across in my life. I love you!
May your morning be as beautiful as your beauty!
All my days are brighter and sweeter because of our bond together. Good morning, my love!
Nothing can compare to the feeling of waking up next to somebody who you love and will always be there with you.
Long good morning messages for him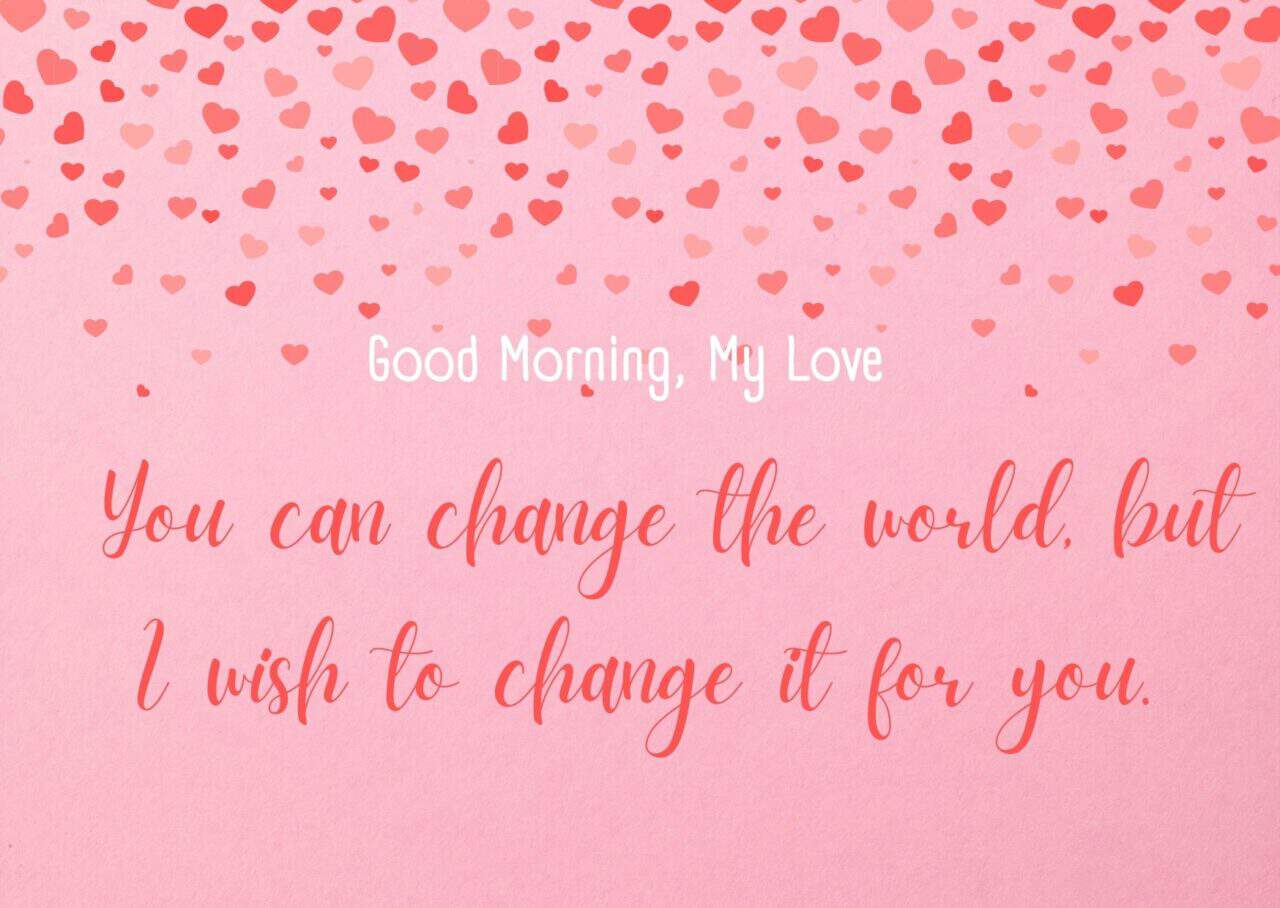 Each day I spend with you is like some dream come true. Always know I would go the extra mile just to see that bright smile of yours and that beautiful twinkle in your eyes. 
Good morning my love, I hope you have a wonderful day today, I just wanted to let you know that I care and that it was you who made my day. 
This message is to let you know that you have completed my life in ways you cannot imagine.  Good morning sweetheart, I hope this message brightens your day and makes you feel so special and so loved.
Just wanted to wish the best of the best for you this morning… To let you know that I love you more than the depth of the ocean, more than the length of a mountain range, more than the whole universe – good morning future husband!
Just to let you know that you are the light of my life and that you are someone who can make me smile even on a dull day.  Good morning my dear fiance, I hope you have a wonderful day.
I hope this message finds you in the best of moods and topping the latest style trends of this week.  I also hope you remember to always keep your head held high when walking through that door because you are not just one person, you are someone's everything.
I just want to let you know that I am thinking of putting our names together in the future.  Wouldn't it be nice if we were both Ben and Laurel?
Good morning my dearest.  I hope you have a great day ahead and remember to always live your life to the fullest. 
I and the whole world are indebted to you for just being in this universe.  You may be all over the place, but you are with me every step of the way.  Good morning my future wifey, I hope this message brightens your day.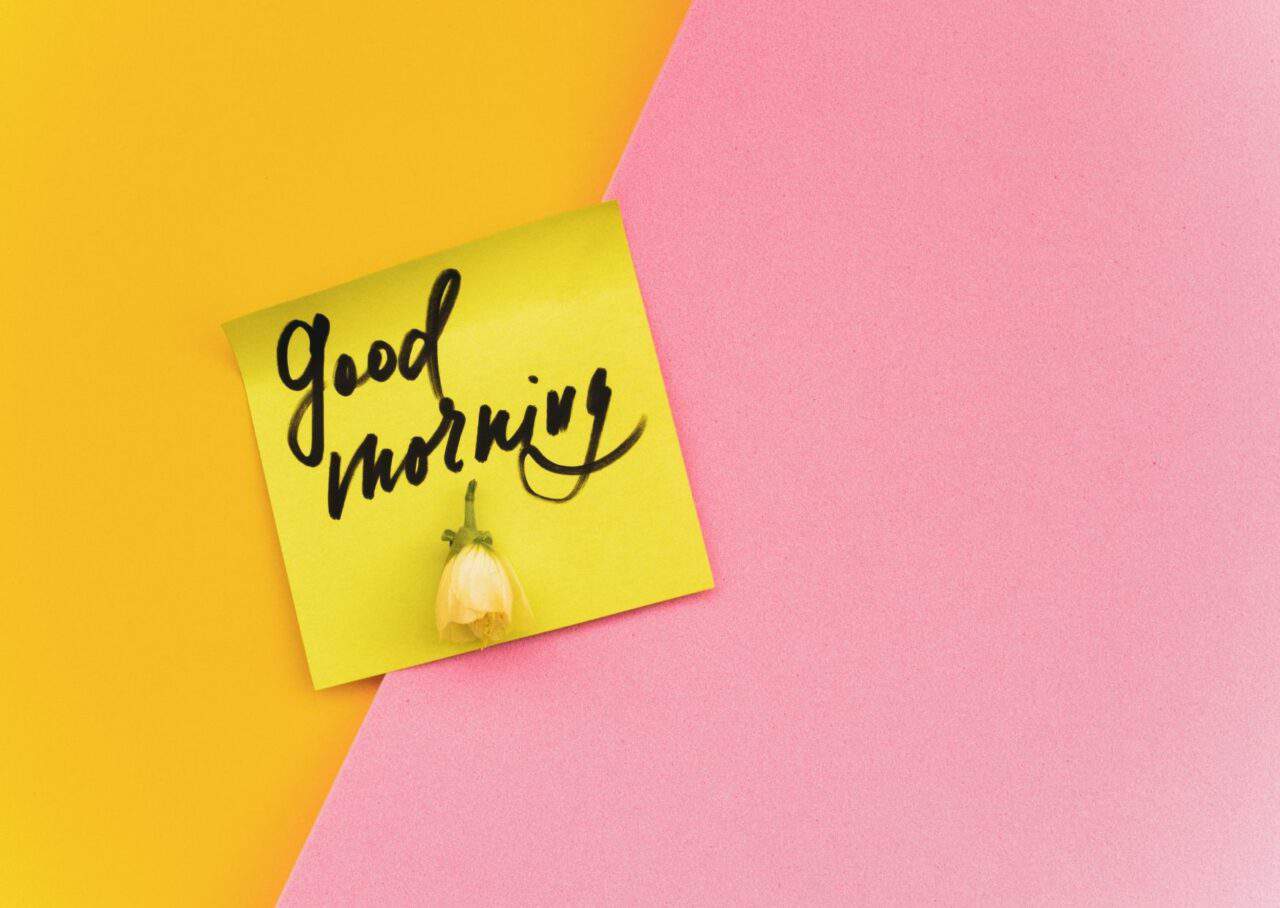 Yes, we have to end these romantic Good Morning Wishes For Fiance, they make me look forward to a wonderful marriage too. Thank you for reading this article. Feel free to share it with your friends.  If you have any questions, please feel free to ask us in the comments section below.